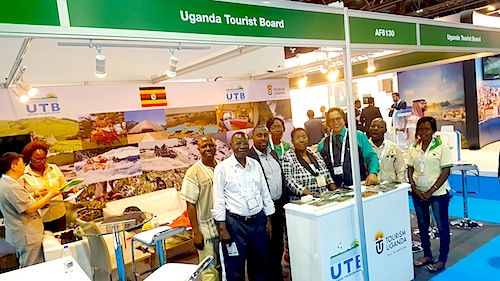 Uganda is making all efforts to promote its tourism industry internationally and as part of this plan, the country hosted a special stand at the Arabian Travel Market (ATM) in Dubai. "Arabian Travel Market is an important event for us and helps us reach new markets in the Middle east region," said Edwin Muzahura, Marketing Manager of Uganda Tourism Board.
ATM is the leading global event for the Middle East inbound and outbound travel industry.
Following the success of the 2016 exhibition, where more than 40,000 industry professionals, including 30,000 trade visitors, agreed deals worth USD 2.5 billion, it is expected ATM 2017 will welcome over 2,600 confirmed exhibitors – with 100 exhibiting for the first time – across 65 national pavilions. The show will also extend across an additional hall, in order to meet growing demand.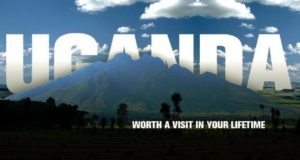 "The United Arab Emirates presents Uganda with huge opportunity to tap tourist arrivals by virtue of its geographical proximity and excellent air connections", said Irene Florence Persis Wekiya, Ambassador of Uganda to the United Arab Emirates. "Uganda is less than 5 hrs flight time from Dubai to Entebbe. There are as many as nine airlines that provide easy connectivity and frequency to Entebbe from UAE, including flydubai, Emirates Airlines (from Dubai), Air Arabia (from Sharjah), and Etihad Airways (from Abu Dhabi). Uganda has an Embassy in the UAE in Abu Dhabi making visa processing much more convenient. Most expatriates are able to process their visa on arrival", said Irene Wekiya.
"We must allow these factors to play into our advantage and attract more tourists from Dubai to Uganda" said Irene Florence Persis Wekiya.
"Uganda's participation at the Arabian Travel Market also aims at increasing the database from the travel trade through pre-set meetings as well as network, exchange ideas and share best practice with travel trade."
UAE is one of the the principal market for Uganda in the greater GCC market that consists of Bahrain, Kuwait, Oman, Qatar, Saudi Arabia and United Arab Emirates.
Commenting at the launch of the Entebbe route in 2014, flydubai CCO Hamad Obaidalla had said: "We are delighted to be flying to Entebbe, one of Africa's leading commercial centres. With daily flights offering the choice of Economy and Business Class, we will facilitate the flow of tourism and business between Uganda and the UAE."
Last year Dubai's Department of Tourism and Commerce Marketing's (Dubai Tourism) organised the first-ever East Africa road show that also went to Kampala to promote bi-lateral travel and tourism ties between Uganda and the United Arab Emirates.
In 2016, the UAE was the fifth largest source market for Uganda globally.