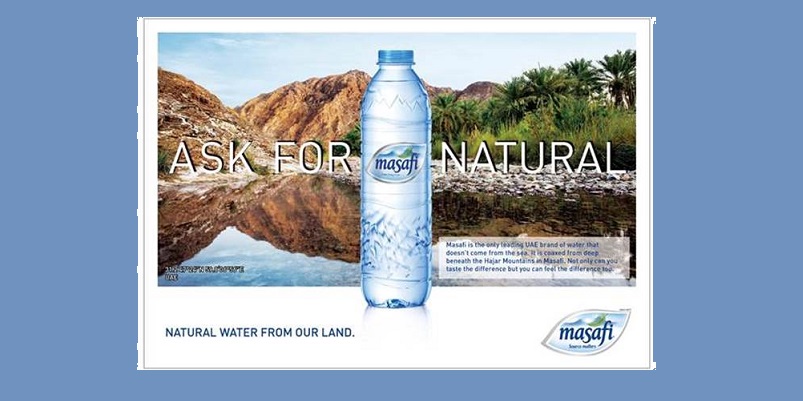 Masafi, the only leading natural bottled water from underground water sources in the UAE, recently launched their new marketing campaign 'Ask for Natural, Ask for Masafi' in the UAE.
The new creative campaign was filmed locally at the beautiful and exotic source of Masafi Water and UAE itself- to highlight its 40 year heritage of being pure, natural and local.
Reginald Randall, CEO of Masafi, said: "We recognize that people want to know the source of the bottled water they drink and through our new campaign we will reinforce our commitment to offer consumers this choice with even more clarity. As an Emirati brand launched in 1976, Masafi now prides itself on being the only leading bottled water from an underground source in the UAE."
Masafi will be reaching out to consumers across the UAE through the campaign's advertising, direct marketing and digital promotions. The creative concept and implementation of the advertising campaign has come from Leo Burnett, and media planning and buying by MEC. PR material to support "Ask for Natural, Ask for Masafi" was developed by BPG Cohn & Wolfe, and social media activities are the domain of iBuz.
For more information about the campaign and to see the new media commercials and view the campaign images, please visit: Masafi Facebook