Dubai Chamber has announced that it will launch a smart application on CIS investment opportunities as part of its Smart Intelligence Unit efforts to enhance the competitiveness of its members. The CIS smart application, which will be launched in the first quarter of 2016, will be capable of indicating potential investment opportunities in the CIS markets.
The application will include data and recommendations presented in the report 'A Common Wealth: Building Gulf-CIS ties', which will be issued by Dubai Chamber in cooperation with The Economist Intelligence Unit during the first edition of the Commonwealth of Independent States Global Business Forum (CIS GBF 2016) in Dubai, which will be organised by the Chamber from February 17-18, 2016, at Atlantis The Palm, Dubai.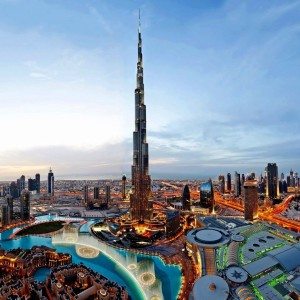 The Smart Intelligence Unit is planning to launch the CIS smart application during the first quarter of 2016. It will be the latest app to be launched by the Unit, providing an effective tool for the business community gain accurate data about the opportunities and prospects for growth in the emerging markets targeted by Dubai Chamber. The CIS smart application comes as part of the efforts of the Smart Information Unit to strengthen the competitiveness of the business community in Dubai at the global level.
'A Common Wealth: Building Gulf-CIS ties' report tracks the nature of trade relations and economic climate and investment opportunities between the Arab Gulf states and the Commonwealth of Independent States. In addition, it reviews the most attractive opportunities for Gulf investments in the fields of energy, logistics, hospitality and real estate sectors.
Hamad Buamim, President and CEO of Dubai Chamber, said the Smart Intelligence Unit works to launch smart applications that contain the studies on investment opportunities which would enable the business community to make better investment decisions, and expand into markets with a competitive advantage, he said.
"The report, which will be released by the Chamber, emphasizes the leading role that the Chamber is playing in the development of the business environment in Dubai. It highlights Dubai Chamber as a main source of information, and reflects the responsibility of the Chamber towards the private sector to provide data and statistics on investment opportunities in new markets. The report will also be a roadmap for policymakers and decision makers to help them plan projects and expansions," added Buamim.
The CIS GBF 2016 is part of a series of global forums for businesses launched by Dubai Chamber to bring together leading players from various governments and institutions in order to support the development efforts, and explore new investment opportunities in emerging markets around the world. So far, Dubai Chamber has organized three editions of the Africa Global Business Forum, the most recent held in November last year. Dubai Chamber is collaborating with The Economist Intelligence Unit, the Britain-based Economist Group, in the development of the content of the forum.