The 40,000+ Kenyans living in Dubai have been actively organising community events and get-togethers to stay in touch with each other. The latest in the series in the much awaited Miss Kenya Dubai to be held on 6th May at the Spree Club, Royal Ascot Hotel located in Dubai's Bur Dubai area.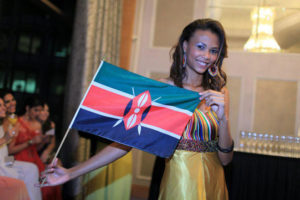 At this star studded event, Kenyans in Dubai will crown their own Miss Kenya Dubai at an exclusive red carpet event organised by the Kenya Diaspora (KEDIA) Awards.
In addition to crowning Miss Kenya Dubai, the event will also recognise and award individuals and companies that have made a positive contribution in the lives of Kenyans residing in Dubai.
The event is being organised by Dubai-based event management company, Global Links FZE. Celebrated Kenyan artistes from the music and comedy genre are expected to grace the occasion.
The King of Genge , Jua Cali will showcase his talents while comedy fans will be entertained by renowned comedian Chipukeezy – the popular comedian is back in Dubai on public demand after a very successful concert he held in Dubai in 2015.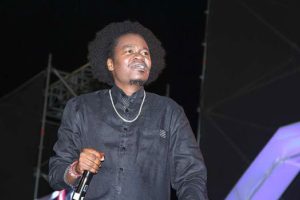 "I love my diaspora fans and I am honoured to perform in Dubai. Kenyans in Dubai have always been supportive of my work and I enjoy performing for my fans in Dubai," says Jua Cali, whose last performance in 2014 drew a full house.
Mombasa's famous artist Dazlah will also be present to enthral Kenyans in Dubai at the event.
Categories set to feature at the event include, "Company of the Year Award" which will recognise the company that has contributed the most in improving the lives of Kenyans in the UAE. Organisations nominated in this category include Banks, Cargo and Logistics companies, Airlines, Money Transfer organisations as well as Real Estate companies.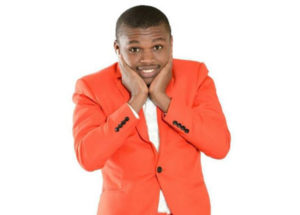 The "Personality of the Year Award" will go to a Kenyan individual who has done the most to assist Kenyans in the diaspora. Judges will also announce the name of a Dubai-based company that has been the best employer for Kenyans to be honoured by the "Employer of the Year" award.
"Voting started in February 2016 and so far over 15,000 Kenyans have taken part in the exercise. Our aim is to bring together Kenyans living in the UAE and promote better unity among kenyan compatriots by recognising the efforts of each Kenyan in the diaspora. Dubai is just the beginning, and next year we will announce where the next Chapter will be held. " says Gladys Koech, the Event Coordinator from Global Links FZE
The event, a brainchild of Augustus Muli who is the CEO of Global Links FZE will also feature a pageant that will see Miss and Mr Kenya Dubai crowned, both of whom will be voted for by judges. Prizes have been donated by major real estate companies in Kenya including Optiven Ltd and Ndatani Real Estate company who are the key sponsors of the event.