With the Dubai Health Authority's mandatory health insurance scheme now in its third and final phase, companies are expected to ensure that all their employees are covered by health insurance before 30th of June. Henceforth, any employee who holds a valid residence permit issued by Emirates of Dubai must also be covered throughout the period of residency.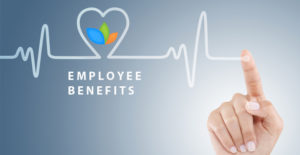 Having completed the first phase including companies with more 1,000 employees insured in 2014, and the second phase including companies with 999 to 100 employees insured in 2015, the Dubai Health Authority has confirmed that 75 per cent of Dubai expatriates are now covered by insurance, thanks to the mandatory health insurance program.
The last phase of the scheme requires companies with less than 100 employees to be covered by insurance by the end of the June 2016 to avoid penalties imposed by Executive Council Resolution No. 7 of 2016. Companies failing to adhere to the rule before this timeline will be penalized with a fine of AED 500 per employee for every month of delay, which can go up to AED 500,000. If the violator repeats the same offense within one year of the date of the first fine, the fine amount is doubled. Furthermore, the visa issuance may be delayed or stopped by the relevant authorities if the requirements of health insurance as mandated by the Law are not met.
Approved by by His Highness Sheikh Mohammed bin Rashid Al Maktoum, Vice President and Prime Minister of the United Arab Emirates and Ruler of Dubai, the mandatory health insurance law was first introduced by the Dubai Health Authority in 2013.