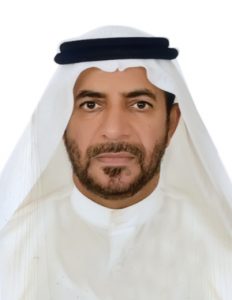 Another milestone of Al Batha Group towards the safety and happiness of the people of UAE, under the patronage of H.H. Sheikh Ahmed Bin Mohammed Bin Sultan Al-Qasimi And H.H. Sheikh Salem Bin Mohammed Bin Sultan Al-Qasimi, the board of directors.
Since inception in the early 1950s found by Sheikh Mohammed Sultan Al Qassimi, inspired by the notion of growth and progress, whose vision and entrepreneurship has resulted in the formation of a widely diversified group.
Under the leadership of its Chairman, Sheikh Ahmed Mohammed Sultan Al Qassimi, the group is comprised of over 25 autonomous companies – specializing in sectors as diverse as automotive, healthcare, manufacturing, engineering, electronics, FMCG, food and real estate.
"BSS" is a worldwide reputed brand obtained ISO accreditation in the manufacturing of steel products. For the last two decades during the revolutionary era of real estate, the company participated with the major developers placing a fingerprint on large projects in UAE and GCC.
Mr. Jude Benjamin Executive Director of BSS stated "Considering the highest standards of safe and healthy working environment our major aim is to protect human lives and property." The potential for occupational health & safety, exposure to hazardous materials and accidental falls beckons architects, engineers, and facility managers to design and maintain project plans and processes that ensure occupant safety and health. Notably, designs must focus on eliminating or preventing hazards to personnel, other than on personal protective equipment and administrative or process procedures to prevent mishaps.
"We commit to insure the highest level of safety and always expecting the best quality results, as we're approaching towards the year 2020 we're step forward beyond our targets. Because we rely on the latest technology, brightest minds and best materials and equipments. By Follow the footstep and instructions of our leaders we deliver the future today"    says Mr. Yaqoob Alshamsi spokesman and CEO of BSS.